Let's say hello to our newest fromage flavor, Okinawa Fromage! Have you read our Okinawa Brown Sugar article? Check them out, cause you will know how amazing this ingredient! And we want to invite you to fall in Love together with Okinawa!
Through Okinawa Fromage, we want to give you the best experience of eating cake and transport you to Okinawa. We want to bring you the vibes, joy, love, and breezy feeling.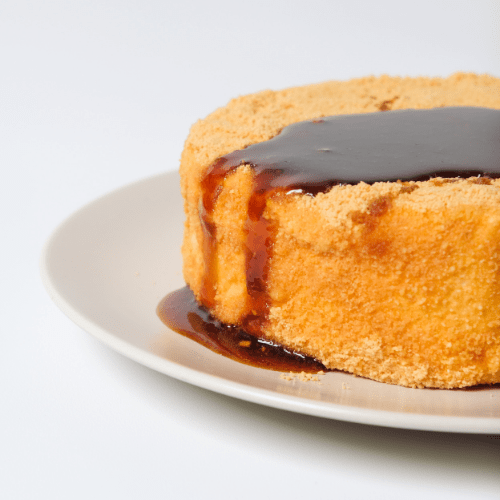 We are Inspired by Okinawa Beauty & the People
Breezy feeling, ocean, beaches, beautiful scenery, and known for their people's generosity, friendliness & longevity. All of these traits are on Okinawa and we are sure you will fall in Love with them! Since all of us can't travel a lot this past year, we want to bring you Okinawa through our cake.
We are so struck by the beauty and people of Okinawa and in fact, that place gives us the inspiration to make Okinawa Fromage! Okinawa gets the name of "Hawaii of Japan" which is a tropical island, beautiful beaches, and lovely people too 🙂
Sand Color to Remind you of Beach
Okinawa Fromage gives you sandy color to reminds you of the beach's sand. It is made from Kinako Soboro, it's a sesame powder. You will taste Okinawa Brown Sugar that is really special, unlike the ordinary brown sugar. It is healthier because of the process of gaining sugar. It is sweet yet known as Okinawan people's longevity.
Okinawa Fromage is really fun to eat and look at. It's not just ordinary fromage, but you will get Okinawa Brown Sugar Syrup to pour it on top of the cake. It is beautiful and really fun to pour it. Also, this syrup will bring harmony into your mouth between creaminess, nuttiness, and sweetness.
To heal our beloved customer missing the feeling of the beach or traveling, we want to give you an alternative which safer through our cake. Taste and share Okinawa Fromage to get the Okinawa vibes and fall in love with Okinawa more and more.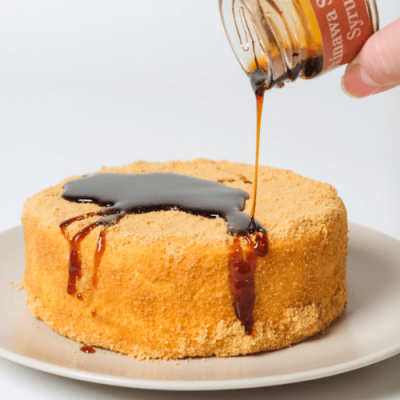 Okinawa, I'm in Love!
❤️
Every bite of Okinawa Fromage, we hope to bring joy, love, and Okinawa vibes to your mind and soul. We hope you can feel and transport to Okinawa in every bite of it. By the end of the day, we hope you will say "Okinawa, I'm in Love!"
We are Open Pre-Order now until 9 June 2021! You can Click Here to pre-order it.
Full tummy & Heart full of Love! 🙂